R&D in MemBrain focuses on membrane separation processes, particularly electromembrane processes. The improvement and adaptation of membrane technology and research into industrial applications are targeted to customer needs. Therefore, custom development is a significant strength and a goal to continuously improve our product portfolio.
We manage industrial research activities mainly through contractual and collaborative research or grants from various organizations. We create know-how and applied research results through this activity, which we subsequently commercialize by transferring or offering in our portfolio. Please find out more about our Cooperation & Services.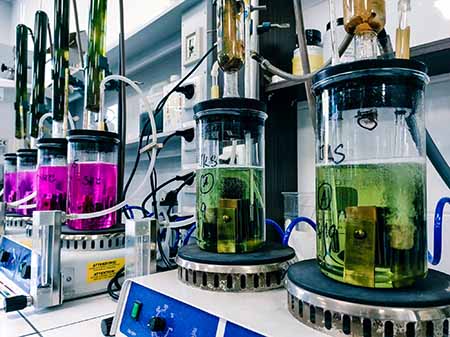 We divide our research activity into three areas (membranes, modules and technologies) to secure faster transfer of the innovation hub results into industrial applications. Our research programme is resulting in unique membrane products and processes.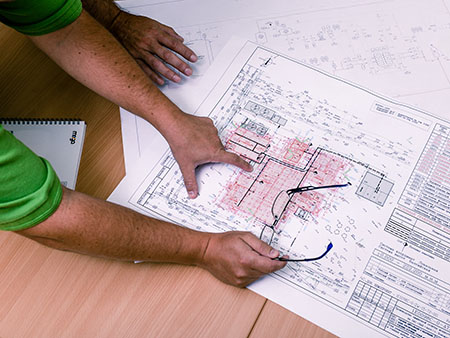 For further development of our R&D centre, it is crucial to extend our relations to domestic and foreign industrial partners, which bring the financial resources and the possibility of validating our results.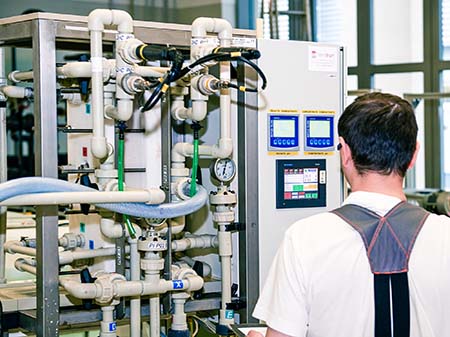 All the results from R&D in the Czech Republic are summarized in the RIV database (Information Result Register). The results are divided into the following categories: (I) Publication results, (II) Patents, (III) Applied results.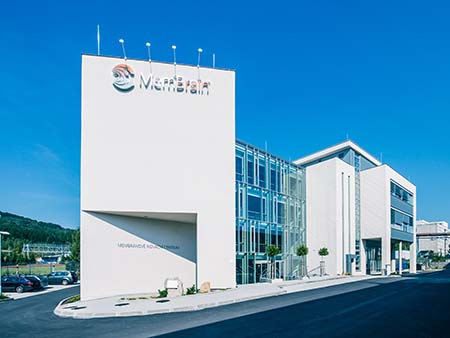 MemBrain is located in a modern technological building called Membrane Innovation Centre (MIC). The aim of this unique infrastructure is to create conditions for the interconnection of necessary scientific disciplines, covering the field of membrane materials with links to devices and technological applications and for systematic cooperation with advanced research institutes and industrial partners.