Organic acids, metals and other expensive industrial substances. Specific metals salts, saccharides, amino acids and specialties from the field of food-processing and pharmaceutic preparations have high added value. We are able to separate from them unwanted substances, primarily salts, and return valuable substances from the useless mixture into the production process. By this, we protect the nature and help industrial enterprises to increase their income.
Industrial producers and partners have specific demands, requiring tailor-made solutions. We focus on:
Separation and purification of valuable substances from salts.
Recycling of valuable substances.
Production of valuable substances.
For instance, owners of heating systems generate a waste solution containing glycol. We are able to design technology to separate glycols from used solution so the producer can use these glycols again. This brings savings on expenses including for energy and expenses for environmental pollution.
This technology is suitable for regeneration of antifreeze liquids from automotive, heating and air conditioning liquids and used aircraft de-icing effluents.
The key lies in the membrane. Through this core component, we implement a comprehensive process: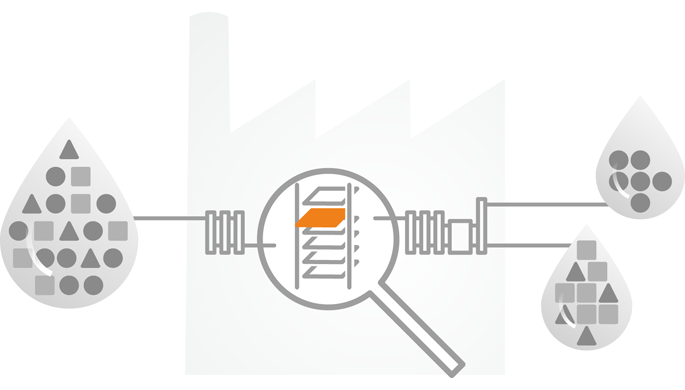 By cooperating with us, you obtain:
Team of experts who work exclusively on your assignment at excellently equipped laboratories.
Effective transfer to new technologies.
Appreciation of the product due to separation of required components.
Economic savings in operation, resulting from intensification of the existing operations.
Environment-friendly production, decreasing negative impacts on the environment.
Less built-up are of the technology.
Know-how supporting further development of your enterprise.
Where to go?