The research activity is conducted within order activities as contractual research and also through grants and collaborative projects. Research and development is focused on membrane processes propelled by the electric field and pressure difference.
We focus our research activities on industrial research with the objective of obtaining new products (membranes, modules, devices), SW and technologies. These activities are controlled through projects and performed in the form of grant research, supporting basic research (on a limited scale only) or mainly in the form of collaborative project research in cooperation with industrial partners, subsidized by the Czech Republic or European Union. Through this activity, we create know-how and applied research results, which we subsequently commercialize by the process of transferring them to our partners and customers pursuant to the contractual rules of the subsidy provider or by means of our own offer portfolio within the commercial activity of the company.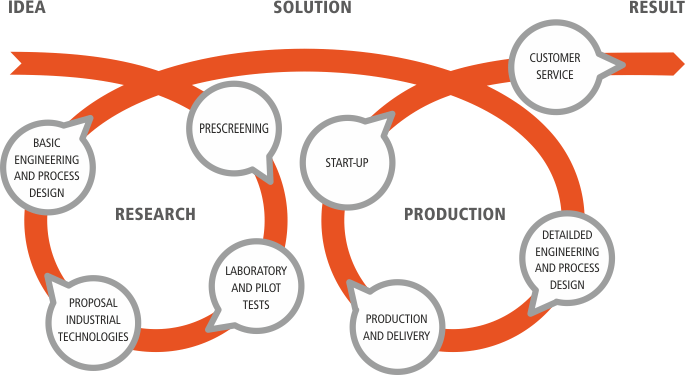 The research activity is divided into three research programmes to secure faster transfer of the results of the centre's research and development activities into real industrial applications and it is focused on membrane materials with further links to devices up to their technological applications.
Membranes and their characterization
Research and implementation of new materials
Development of new laboratory methods for characterization of membrane parameters
Characterization of membrane quality
Membrane modules, devices design and processes
Design and innovations of membrane modules
Mathematical modelling and simulation of processes
Membrane technologies and applications
Innovations of the existing or development of new technologies and products with higher added value