Do you want to participate in research and implementation of research and development results into unique membrane technologies? Do you want to realize your abilities to utilize modern background and top-level equipment? Use the offered employee benefits. Contribute to the company's success in both foreign and domestic markets.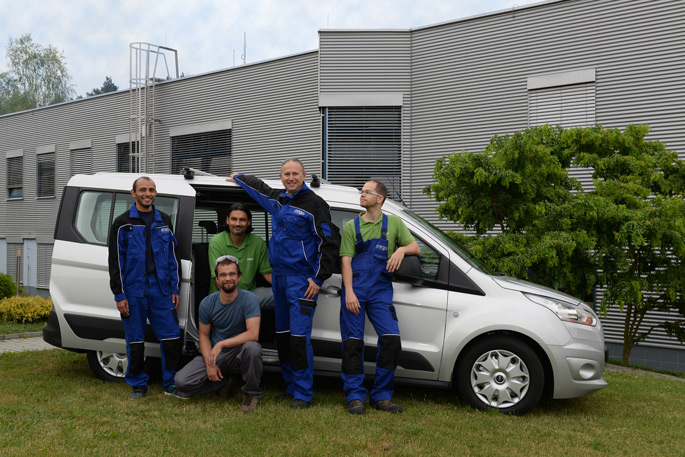 MemBrain s.r.o. is a dynamically developing research organization, whose development is supported by the project of the Membrane Innovation Centre (MIC). The MIC project allows reinforcing the research team with experienced experts, as well as graduates of technical disciplines, thus implementing a varied research and engineering programme in 2012–2019.
With all positions we offered:
Above-average remuneration as per regional standards, bonuses based on the quality of the employee, work performed and results of the company.
Work in the Membrane Innovation Centre at the top European level, young and highly expert team, attractive and promising discipline, and work in companies of the MEGA group, which is a world leader in its field.
Foreign business trips, cooperation with foreign partners and customers and world leaders in the area of membranes.
The possibility of further long-term education and acquiring professional knowledge and language skills.
An extra week of holiday beyond legal requirements.
Contribution to pension insurance, company catering and other employee benefits.
Assistance with moving to the place of work performance in Stráž pod Ralskem, company apartment.
Contact person: Lenka Košatová
tel: +420 487 805 245
e-mail: kariera@membrain.cz
Students program
The company MemBrain s.r.o. has a strategic and long-term interest in supporting students, postgraduates and university graduates and involving them in its own programme and project activities. We also support cooperation of foreign students through our foreign contacts within involvement into the programmes of scientific cadre mobility. We have a specific position prepared for young scientists, so-called "post-doc."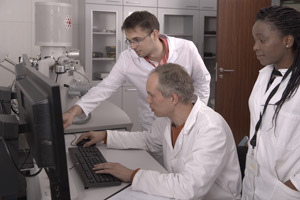 If you are a student or graduate of a technically specialized discipline of membrane engineering or scientific disciplines at a faculty of chemical technology, natural science or mechanical engineering and think about your future professional career, try starting with the company MemBrain.
We offer the possibility of an excursion, temporary job or student practical training. Under supervision of experienced experts in the area of membrane processes, you will be able to discover this promising field, as well as individual innovative, production and technological processes and company culture, gathering valuable experience for your future professional career.
We also offer cooperation in your study activities by means of convenient topics for theses and dissertations, their expert supervision and material support. The best theses will be also awarded financially. Practical training, excursions and temporary jobs are organized in cooperation with study departments and secretariats of partner universities or directly with leaders of individual institutions, departments and faculties. The support for theses and dissertations is organized directly with your teacher or supervisor of your student projects.
Students and graduates can find employment in these areas: Laboratory of membrane processes. Mathematical modelling of processes and technologies. Research projects and grants. Separation materials and membranes. Membrane modules and devices. Membrane processes and technologies.
Do you want to learn more about us? Contact us, we will gladly provide further information.
Contact person: Mrs. Lenka Košatová
Tel.: +420 487 805 245
e-mail: lenka.kosatova@membrain.cz