We are MemBrain, a research technology company focused on applied research of membrane separation processes.

We offer university students cooperation in creating bachelor's and master's theses and the opportunity to gain practical experience in the Membrane Innovation Center in Stráž pod Ralskem. We welcome students of technical fields (chemistry, mechanical engineering, electrical engineering, measurement and regulation) with interesting ideas. We are open and ready to help with their implementation.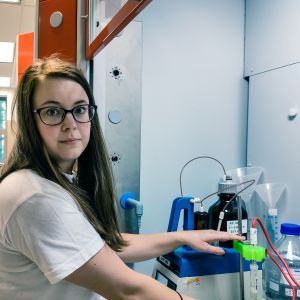 We offer you the possibility of part-time jobs and study internships. Under the supervision of experts in the field of membrane processes, you will be able to get to know this promising field, its innovation, production and technological processes, and company culture, which will allow you to gain valuable experience for your future professional career.
→ Watch a brief introduction of MemBrain by Marek Bobák, Director of Research and Development. (video, 1:52 min, YouTube)
We also offer cooperation in your study activities, as offering suitable topics for master's and dissertation theses, professional guidance and material support. We also support and appreciate the best works financially. Internships, excursions and part-time jobs are organized in cooperation with study departments and secretariats of partner universities or directly with the heads of individual university institutes, departments and faculties. Support for master's or postgraduate theses is organized directly with your supervisors or with your student projects leaders.
→ See what Robert Válek, Head of the Membrane Division, has to say about student internships and supervision of theses. (video, 1:44 min, YouTube)
Students and graduates can find employment in the areas of Laboratory of Membrane Processes, Mathematical Modeling of Processes and Technologies, Research Projects and Grants, Separation Materials and Membranes, Membrane Modules and Equipment, Membrane Processes and Technologies.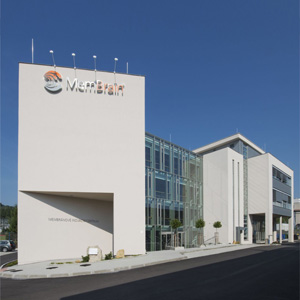 What do we offer to students?
Support and assistance of membrane process experts,
excellent technical background of the science center - SEM, ICP, gas chromatography,
pleasant environment in a Czech company cooperating with universities.
Bachelor's, master's and dissertation theses
Support during the creating of your thesis
the possibility of working on interesting topics in the Membrane Innovation Center, especially in applied research,
professional management,
device support,
takes place in Stráž pod Ralskem and in place of your residence or in the dormitory,
target reward.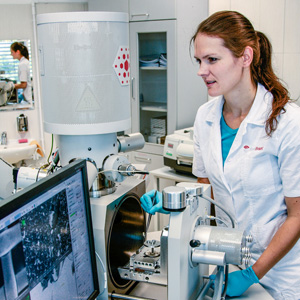 Examples of diploma thesis topics
Development of ion exchange membranes with antimicrobial additives
Use of electrodialysis in "Zero Liquid Discharge" processes
Latexes as matrices of heterogeneous ion-exchange membranes
Design of biogas purification technology for vehicle propulsion using membrane separation
Influence of membrane poisons on membrane properties
Treatment of seepage water from solid waste landfills
Yield and quality of biogas in anaerobic fermentation of grass
Desalination of the glycerol phase by electrodialysis
Membrane selectivity in the treatment of sodium sulfate by electrodialysis with a bipolar membrane
Part-time job
Adequate financial reward,
depending on the task, the job can also take place in place of your residence,
it is usually a research job,
the condition of this form of cooperation is the completion of a professional internship at MemBrain,
takes place at any time during the year, starting according to individual agreement.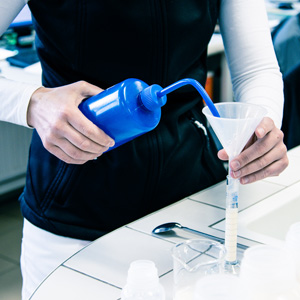 Traineeships
Try everything firsthand,
gain practical experience,
learn to work under the supervision of an expert on tasks both independently and in a team according to the focus of your field of study,
present the results of your work to people in the management of industrial companies,
start at any time during the year
takes place in Stráž pod Ralskem,
provided accommodation,
free lunch on working days.
→ See what Radovan, Rastislav and Martin from Slovakia, Kateřina Hradečná from the Czech Republic or Kirill and Maksim from Russiasay about internships. You can find more videos on our YouTube channel.
Do you want to join us for an internship?
Contact us at jana.celedova@membrain.cz and attach:
Cover letter, to let us know why do you want join us,
the year you are studying,
the length of the internship,
the date that suits you (to provide you with accommodation and tutors),
whether you have completed an internship with us in the past,
a possible topic that you are interested in (if you don't know, it doesn't matter, we will choose something together), if you have started writing your bachelor's thesis, write its topic,
student status certificate.
Want to know more? Contact us, we will be happy to tell you more details.
Contact e-mail: kariera@membrain.cz, phone: +420 606 379 882.
Did you finish your studies? Do you want to work with us?
If you are a student of technically oriented fields of membrane engineering or scientific disciplines of the faculty of chemical technology, science and mechanical engineering, or you have just graduated and are thinking about your future professional career, try to start at MemBrain.
See vacancies at MemBrain or at our parent company MEGA a.s. in Stráž pod Ralskem and send us your CV.
Contacts: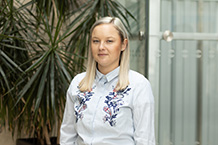 Tereza Jeřábková

HR specialist

mobile: +420 737 079 644
e-mail: tereza.jerabkova@membrain.cz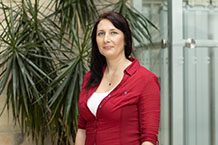 Jana Vorlová Čeledová
HR manager
mobile: +420 606 379 882
e-mail: kariera@membrain.cz
Photo gallery